Why You Should Visit Fort Portal, Uganda: The Best Hotels and Pools
Looking to visit Uganda, and stay in one of the best hotels in Fort Portal, Uganda?! A picturesque town in Uganda, is an enchanting destination that offers a unique blend of natural beauty, cultural richness, and historical significance. Nestled in the heart of this charming town, where you'll find the perfect place to stay. In this post, we'll explore why Fort Portal is a must-visit destination and why our resort is your ideal choice for accommodation.
Fort Portal is often referred to as the "Tourism City" of Uganda, and for good reason. Here are some compelling reasons to visit this captivating destination:
Stunning Natural Beauty
Fort Portal is surrounded by lush greenery, rolling hills, and some of the most beautiful landscapes in Uganda. The Rwenzori Mountains provide a breathtaking backdrop, making it a paradise for nature lovers and adventure seekers. Explore the nearby Kibale National Park, famous for its chimpanzee tracking and birdwatching opportunities.
Cultural Richness
The town is home to the Batooro people, known for their rich cultural heritage. You can immerse yourself in the local culture by visiting the Royal Palace, a symbol of the region's history and traditions. Don't miss the chance to taste the delicious local cuisine and interact with friendly locals.
Historical Significance
Fort Portal has a fascinating history, with colonial-era buildings that add a touch of nostalgia to the town. The Amabere Caves, located just outside Fort Portal, are a unique attraction featuring stalactites and stalagmites. According to local folklore, these caves are also believed to be the breasts of Nyinamwiru, a legendary princess.
The Best Hotels in Fort Portal, Uganda
When it comes to finding accommodation, you'll want to stay at the best hotels in Fort Portal Uganda that offers both comfort and convenience. ATACO Country Resort stands out as a top choice for several reasons: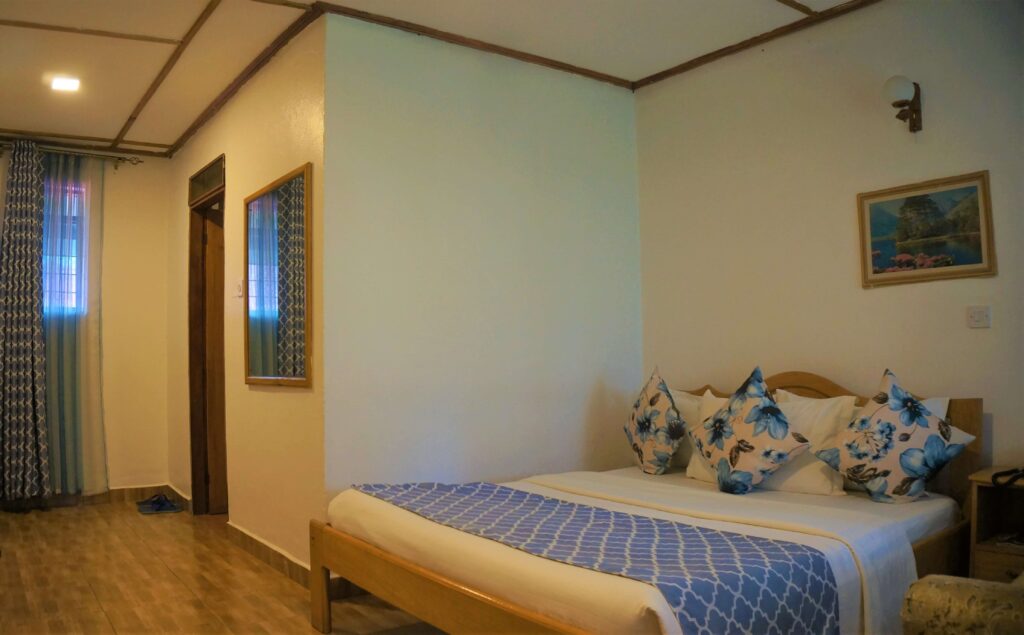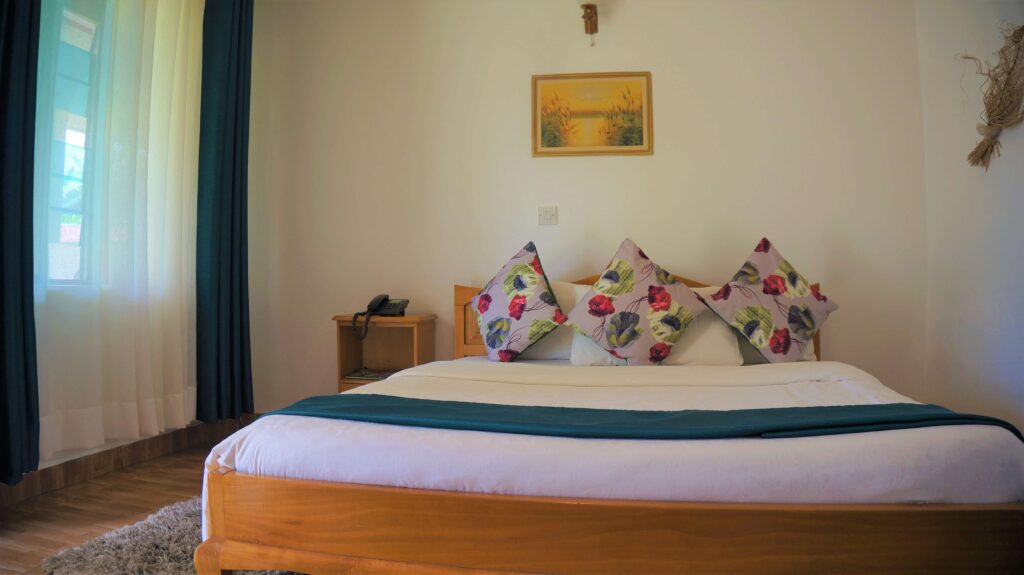 Exclusivitiy and Comfort
Our resort is designed to provide the ultimate privacy and relaxation. Each room is elegantly furnished and offers modern amenities to ensure a comfortable stay. Whether you choose a standard room or a family room, you'll experience a sense of serenity and rejuvenation.
Convenient Location
ATACO Country Resort is strategically located in Fort Portal, making it easy to explore the town's attractions. You'll be in close proximity to popular destinations like the Royal Palace, Kibale National Park, and more.
World-Class Dining
Indulge in culinary delights at our on-site restaurant and bar. Our chefs create exquisite dishes using fresh, local ingredients, ensuring a memorable dining experience. Whether you're craving international cuisine or local flavors, our menu has something for everyone.
Hotels with Swimming Pools in Fort Portal
If you're looking for hotels with swimming pools in Fort Portal, you're in luck! Our resort boasts a stunning swimming pool that's perfect for relaxation and recreation. Here's why you'll love it:
Serene Ambiance
Our swimming pool area is surrounded by lush greenery and offers a tranquil atmosphere. Whether you want to take a refreshing swim or simply bask in the sun on a comfortable lounge chair, this is the place to unwind.
Family-Friendly
Our pool is suitable for guests of all ages, making it an ideal spot for families. Kids can enjoy a safe and enjoyable swimming experience under the supervision of our lifeguards.
Poolside Bar
For added convenience, we have a poolside bar where you can sip on refreshing beverages and enjoy snacks while lounging by the pool.
In conclusion, Fort Portal, Uganda, is a destination that offers a perfect blend of natural beauty, cultural richness, and historical significance. When planning your visit, choose the ATACO Country Resort for the best accommodation experience. With exquisite rooms, a convenient location, and a stunning swimming pool, we provide everything you need to make your stay in Fort Portal unforgettable. Come and experience the magic of Fort Portal with us!